RESPON KIAI BABAKAN CIWARINGIN CIREBON TERHADAP BANK SYARIAH
Mohamad Ghozali
(1*)
,
(1)&nbsp
(*) Corresponding Author
Abstract
Abstract
Islamic bank is an institution established in Indonesia recently, so most people still do not know and understand the mechanism, products and principles used by the Sharia banks. So there are many segments of society that should be targeted in an optimal socialization, including merchants and assessed as a driver of economic actors in society, the market traders have an important position for the optimization and business expansion efforts for Sharia banks. The method used in this research is to use a quantitative approach that seeks to draw the factors and information from field data encountered a number to be analyzed further by linking variables then be concluded. From the data analysis it can be concluded that 95.5% of the socioeconomic status Tegalgubug clothing wholesale market traders in terms of the dimensions of education, employment, wealth, including the accessibility and position in the intermediate category and overall response Tegalgubug clothing wholesale market traders against sharia bank was very positive, which is 91% categorized as good and 9% excellent category. While the socio-economic status of the clothing wholesale market traders sharia banks there is a significant correlation.
Kata Kunci: Respon, Bank Syariah.
Abstrak
Bank syariah merupakan lembaga yang belum lama berdiri di Indonesia, sehingga sebagian besar masyarakat masih belum mengetahui dan memahami mekanisme, produk dan prinsip-prinsip yang digunakan oleh bank syariah. Sehingga masih banyak segmen masyarakat yang harus menjadi sasaran sosialisasi secara optimal, termasuk pedagang yang dinilai sebagai penggerak dan pelaku ekonomi di masyarakat, yakni pedagang pasar mempunyai kedudukan penting bagi upaya optimalisasi dan ekspansi bisnis bagi bank syariah. Metode yang digunakan dalam penelitian ini adalah dengan menggunakan pendekatan kuantitatif yang berupaya menarik faktor-faktor dan informasi-informasi dari data lapangan yang ditemui secara angka untuk dianalisis lebih lanjut dengan menghubungkan variabel-variabel yang kemudian diambil kesimpulan. Dari analisis data dapat disimpulkan bahwa 95,5% status sosial ekonomi pedagang pasar induk sandang Tegalgubug ditinjau dari dimensi pendidikan, pekerjaan, kekayaan, aksesabilitas dan kedudukan termasuk dalam kategori menengah. dan secara keseluruhan respon pedagang pasar induk sandang Tegalgubug terhadap bank syariah adalah sangat positif, yakni 91% termasuk kategori baik dan 9% termasuk kategori sangat baik. Sedangkan antara status sosial ekonomi pedagang pasar induk sandang terhadap bank syariah terdapat korelasi yang signifikan.
Keywords
:
Response, Bank Syariah
References
DAFTAR PUSTAKA
Buku-buku
Abdur Rahman, Tindak Pidana Dalam Syari'at Islam, Jakarta: Rineka Cipta, 1992.
Abidin, Zainal, Pemidanaan, Pidana dan Tindakan dalam Rancangan KUHP. Jakarta: Elsam, 2005.
Anckar, Carsten, Determinant of the Death Penalty. London and New York: Rooutledge, 2004.
Asmarawati, Tina, Hukuman Mati dan Penerapannya di Indonesia. Yogyakarta: Deepublish Publisher, 2013.
Audah, Abdul Qadir, Al-Tasyri' al-Jina'i al-Islami: Muqaranan bi al-Qanun al-Wadh'i, juz I/ Beirut: Dar al-Katib al-'Azali, tth.
Bahiej, Ahmad, "Sejarah dan Problematika Hukum Pidana Materiel di Indonesia", dalam Sosio-Religia, Vol. 4, Agustus 2005.
Djazuli, A., Fiqh Jinayah: upaya menanggulangi kejahatan dalam Islam. Jakarta: PT. Raja Grafindo Persada, 2000.
Hamzah, Andi, Hukum Acara Pidana Indonesia, cet. I. Jakarta: Sinar Grafika, 2009.
ICDP, How States Abolish the Death Penalty. Geneva: ICDP, 2014.
Kasim, Ifdhal, "Ke Arah Mana Pembaruan KUHP? Tinjauan Kritis atas RUU KUHP". Jakarta: ELSAM, 2005.
Lippman, Matthew, "Islamic Criminal Law and Procedure: Religious Fundamentalism vs. Modern Law", dalam Boston College International and Comparative Law, Vol. 12, Issue I (Juni, 1989).
Makdisi, George A. Cita Humanisme Islam: Panorama Kebangkitan Intelektual dan Budaya Islam dan Pengaruhnya terhadap Renaisans Barat. Jakarta: Serambi, 2005.
Munajat, Makhrus, Dekonstruksi Hukum Pidana Islam. Jogjakarta: Logung Pustaka, 2004.
Walker, Ida, The Death Penalty. Minnesota: ABDO Publishing Company, 2008.
Widodo, Supriyadi, dkk., Hukuman Mati dalam R KUHO: Jalan Tengah yang Meragukan. Jakarta: ICJR dan Aliansi Nasional Reformasi KUHP, 2015.
Zulfa, Eva Achjani, "Menakar Kembali Keberadaan Pidana Mati (Suatu Pergeseran Paradigma Pemidanaan di Indonesia", dalam Lex Jurnalica, Vol. 2, No. 2 (April, 2007).
Artikel Jurnal atau Lainnya
"Mengapa Hukuman Mati Tak Relevan Lagi?: Laporan Utama", dalam Buletin Asasi, edisi November – Desember 2014.
Appadorai A. "The Doctrine of Humanism", dalam India International Centre Quarterly, Vol. 15, No. 2 (Summer, 1988).
Christianto, Hwian, "Penafsiran Hukum Progresif dalam Perkara Pidana", dalam Mimbar Hukum, Vol. 23, No. 3 (Oktober, 2011.
Lynch, Colman, "Indonesia's Use of Capital Punishment for Drugs-Trafficking Crime: Legal Obligation, Extralegal Factors, and the Bali Nine Case", dalam Columbian Human Rights Law Review, edisi 3 (Mei, 2009).
Rahardjo, Satjipto, "Menjalankan Hukum dengan Kecerdasan Spiritual", Kompas, 30 Desember 2002.
Rahardjo, Satjipto, "Sesuai Prosedur itu Tidak Cukup", Kompas, 07 Oktober 2004.
Yanto Supriyadi, "Penerapan Hukum Progresif dalam Penegakan Hukum di tengah Krisis Demokrasi", dalam Jurnal Hukum, No. 2, Vol. 17, (April, 2010).
Yunshi, Lin, "Closer Look: Putting China on the Path to Ending Capital Punishment", Caixin Online, 4 Maret 2013, diakses dari http://english.caixin.com/2013-04-03/100509655.html
Media Massa
"China court gives out new death penalty years after executing wrong man for rape-murder", The Strairs Time, 9 Februari 2015, diakses dari http://www.straitstimes.com/asia/east-asia/china-court-gives-out-new-death-penalty-years-after-executing-wrong-man-for-rape;
"Eksekusi Pidana Mati Tidak Melanggar HAM", dalam Detik.com, Senin, 17 Februari 2003, diakses dari http://www.hukumonline.com/berita/baca/hol7460/eksekusi-pidana-mati-tidak-melanggar-konstitusi
Peraturan dan Instrumen Hukum Internasional
Deklarasi Universal Hak Asasi Manusia tahun 1948 dan Kovenan Internasional Hak Sipil dan Politik tahun 1966.
Putusan PUU/V/2007 tentang Hukuman Mati
Undang-undang Dasar (UUD) 1945
UU No. 12 Tahun 2005 Tentang Ratifikasi Kovenan Internasional Hak Sipil dan Politik.
DOI:
10.24235/jm.v2i1.1599
Article Metrics
Abstract view : 766 times
PDF - 395 times
Refbacks
There are currently no refbacks.
Al Mustashfa Indexed by: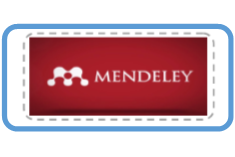 This work is licensed under a Creative Commons Attribution 4.0 International License.
View My Stats