KEADILAN EKONOMI DALAM PRESPEKTIF HUKUM ISLAM
Wing Redy Prayuda
(1*)
,
(1)&nbsp
(*) Corresponding Author
Abstract
Abstract
Humans, as social beings, cannot stand-alone so that they need to interact with others to carry out daily economic activities. In human lifespan, a man wants justice in all things, including the economy however the soul of the human soul tends to follow the passions that allow humans to put more injustice than justice or the truth. Materialism has separated the human from economy and ethics. The capitalist system makes human beings concerned with the protection of individual rights and ignores the common interests of society, as the communist system disrupts one's rights. Meanwhile Islamic Economics puts a balance between religion and state, religion and science, the material with spiritual. In addition, the rights and duties provide the freedom that is controlled by not damaging the common interest and bound by the signs of Syariah. Islamic economics present brings the new atmospheres to the world economy.
Kata Kunci: Islamic economics, Justice.
Abstrak
Manusia sebagai makhluk sosial tidak dapat berdiri sendiri sehingga perlu interaksi dengan yang lain, demikian dalam menjalankan aktivitas ekonomi sehari-hari. Dalam menjalankan roda kehidupan, manusia menghendaki keadilan dalam segala hal, termasuk perekonomian, numun jiwa manusia cenderung mengikuti hawa nafsu yang memungkinkan manusia lebih mendahulukan kezaliman dari pada keadilan dan kabatilan dari pada kebenaran. Materialisme telah memisahkan manusia dari ekonomi dan etika. Sistem kapitalis menjadikan manusia mementingkan perlindungan atas hak perseorangan dan mengabaikan kepentingan bersama dari masyarakat, demikian sistem komunistis menghancurleburkan hak-hak seseorang. Sedangkan Ekonomi Islam meletakkan keseimbangan antara agama dan negara, agama dan keilmuan, materi dengan spriritual, hak dan kewajiban serta bemberikan kebebasan yang terkendali dengan tidak merusak kepentingan bersama dan terikat dengan rambu-rambu syariah. Ekonomi Islam hadir membawa warna kesejukan bagi perekonomian dunia.
Keywords: Ekonomi Islam, Keadilan.
References
DAFTAR PUSTAKA
Al-'Assal, Ahmad Muhammad dan Fathi Ahmad Abdul Karim. Sistem Ekonomi Islam: Prinsip-prinsip dan Tujuan-tujuannya. Surabaya: PT. Bina Ilmu, 1980.
Al-Arif, M. Nur Rianto. Lembaga Keuangan Syariah: Suatu Kajian Teoretis Praktis. Bandung: CV Pustaka Setia, 2012.
Ali, Zainuddin. Hukum Ekonomi Syariah. Jakarta: Sinar Grafika, 2008.
Anshori, Abdul Ghofur. Aspek Hukum Reksa Dana Syariah di Indonesia. Bandung: Refika Aditama, 2008.
Fatoni, Siti Nur. Pengantar Ilmu Ekonomi. Bandung: Pustaka Setia, 2014.
Harahap, Sofyan Safri. "Peluang Ekonomi Syariah dalam Otonomi Daerah", Ekonomi Syariah. Vol. 4, No. 8 (Juni, 2006).
Mannan, M. Abdul. Ekonomi Syariah: Dari Teori ke Praktek, terj. Potan Arif Harahap. Jakarta: PT. Intermasa, 1992.
Mardani. Hukum Ekonomi Syariah di Indonesia. Bandung: PT. Refika Aditama, 2011.
Naqvi, Syed Nawab Heider. Islam, Economics, and Society. London and New York: Kegan Paul International, 1994.
Praja, Juhaya S. Filsafat Hukum Antar Mazhab-Mazhab Barat dan Islam. Bandung: Latifah Press dan Yayasan Prof. Dr. Juhaya Setyapradja Center, 2014.
Qardhawi, Yusuf. Norma dan Etika Ekonomi Islam, terj. Zainal Arifin. Jakarta: Gema Insani Press, 1995.
Rivai, Veithzal dan Andi Buchari. Islamic Economics. Jakarta: Bima aksara, 2009.
Samuelson, Paul A. dan William D. Nordhaus. Ekonomi, Jilid 1, terj. Jaka Wasana. Jakarta: Erlangga, 1990.
Sastradipoera, Komaruddin. Sejarah Pemikiran Ekonomi: Suatu Pengantar Teori dan Kebijaksanaan Ekonomi. Bandung: Kappa-Sigma, 2001.
Shihab, M. Quraisy. Wawasan Al-Qur'an. Bandung: Mizan, 1996.
Siddiqi, Mohammad Nejatullah. Role of the State in the Economy: An Islamic Perspective. UK: The Islamic Foundation, 1992.
Zaman, S. M. Hasanuz. Economic Functions of an Islamic State. London: The Islamic Foundation, 1991.
DOI:
10.24235/jm.v2i1.1603
Article Metrics
Abstract view : 599 times
PDF - 351 times
Refbacks
There are currently no refbacks.
Al Mustashfa Indexed by: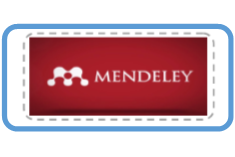 This work is licensed under a Creative Commons Attribution 4.0 International License.
View My Stats