PERLINDUNGAN HUKUM KREDITUR PENERIMA FIDUSIA DENGAN OBYEK BANGUNAN DIATAS TANAH HAK PAKAI PERSPEKTIF UNDANG-UNDANG NO. 42 TAHUN 1999 TENTANG FIDUSIA
Leliya Leliya
(1*)
, Hariman Dianofita
(2)
,
(1)&nbsp
(2)&nbsp
(*) Corresponding Author
Abstract
Abstrak
          Dampak peristiwa ekonomi pada era reformasi adalah daya beli masyarakat yang semakin menurun dikarenakan naiknya harga kebutuhan pokok. Dunia usaha juga mengalami dampak buruknya, terkait dengan hal tersebut pemerintah mengupayakan agar para pelaku bisnis tetap dapat menjalankan usahanya dengan menyediakan dana pinjaman. Salah satu syarat untuk memperoleh pinjaman tersebut adalah harus memiliki jaminan, menurut pasal 1 ayat (4) Undang-Undang No. 42 tahun 1999 tentang Fidusia, benda tidak berupa bangunan diatas tanah hak sewa dapat dijadikan obyek fidusia. Termasuk didalamnya adalah bangunan diatas tanah hak pakai dapat dijadikan obyek fidusia berdasar  pasal 12 ayat (1b) Undang-Undang No. 16 Tahun 1985 Tentang rumah susun. Sehingga dipertanyakan tentang perlindungan hukum terhadap kreditur penerima fidusia jika debitur wanprestasi. Dan dapat diketahui bahwa berdasarkan pasal 12 ayat (1) dan pasal 13 Undang-Undang No. 16 Tahun 1985 Tentang Rumah Susun dan Pasal 15 ayat (2a) Undang-Undang No.4 Tahun 1992 Tentang Perumahan dan Pemukiman bangunan diatas tanah hak pakai dapat dijadikan obyek jaminan fidusia . Bangunan yang dapat dijadikan obyek jaminan fidusia adalah rumah susun yang dalam proses pembangunan. Rumah susun ini diterima sebagai obyek jaminan fidusia tanpa menjaminkan tanahnya. , karena rumah susun  tersebut memiliki sertifikat tersendiri. Apabila debitur wanprestasi berdasar pasal 15 ayat (2) Undang-Undang Fidusia kreditur penerima Fidusia memiliki hak untuk menjual benda yang menjadi obyek jaminan fidusia dengan cara parate eksekusi.
Kata kunci: perlindungan hukum, hak pakai, fidusia
Abstract
          The impact of economic events in the reform era is that people's purchasing power has declined due to rising prices of basic necessities. The corporate world is also experiencing these negative impacts, related to the government to strive for the business person can still run their business by providing loan funds. One of the conditions for obtaining such loans is need to have a guarantee, according to article 1, paragraph (4) of Law No. 42 of 1999 on Fiduciary, the object is not the form of the building above ground lease rights can be the object of a fiduciary. Included are building on land use rights can be the object of a fiduciary under Article 12 paragraph (1b) of Law No. 16 Year 1985 About the flats. So the question of legal protection against creditors of the fiduciary recipient if the debtor defaults. And it is known that pursuant to Article 12 paragraph (1) and article 13 of Law No. 16 1985 On Flats and Article 15 (2a) of Act 4 of 1992 on Housing and Residential buildings on the land use rights can be the object of fiduciary. The building that can be the object of fiduciary are flats in the development process. This apartment is accepted as an object of fiduciary without land offers. , Because the apartment has its own certificate. If the debtor defaults under Article 15 paragraph (2) of Law Fiduciary Fiduciary receiver creditor has the right to sell the objects that become the object of fiduciary manner of execution parate.
Keywords: legal protection, right to use, fiduciary
References
DAFTAR PUSTAKA
Buku
A.P.Parlindungan. 1993, Kumentar Atas Undang Undang Pokok Agraria, Mandar Maju, Bandung.
Budi Harsono. 2005, Hukum Agraria Indonesia Jilid I Hukum Tanah Nasional, Djambatan, Jakarta.
Rahmadi Usman. 1999, Pasal-Pasal Tentang Hak Tanggungan Atas Tanah, Jambatan, Jakarta.
Sjahdeini ,Sutan Remy. 1993, Kebebasan Berkontrak dan Perlindungan yang Seimbang Bagi Para Pihak Dalam Perjanian Kredit Bank di Indonesia, Institut Bankir Indonesia, Jakarta.
J. Satrio. 1998, Hukum Jaminan, Hak Jaminan Kebendaan, Hak Tanggungan Buku ke 2, Citra Aditya Bakti, Bandung.
Sri Soedewi Mascjhoen Sofwan. 1974, Hukum Perdata : Hukum Benda, Liberty, Yogyakarta.
. 1980, Hukum Jaminan di Indonesia, Pokok-Pokok Hukum Jaminan dan Jaminan Perorangan, BPHN, Liberty, Yogyakarta.
. 1981, Hak Jaminan Atas Tanah, Liberty, Yogyakarta.
Subekti. 1981, Hukum Perjanjian, Pembimbing Masa, Jakarta.
. 1986, Jaminan Untuk Pemberian Kredit Menurut Hukum Indonesia, Alumni, Bandung.
Sjahdeini St. Remy, 1999, Hak Tanggungan, Alumni, Bandung.
Perundang-Undangan :
Undang Undang No. 42 Tahun 1999 Tentang Fidusia.
Soebekti dan R. Tjirosudibijo. 1996, Kitab Undang Undang Hukum Perdata, radnya Paramita, Jakarta.
Undang Undang No. 5 Tahun 1960 Tentang Peraturan Dasar Pokok-Pokok Agraria.
Peraturan Pemerintah No. 40 Tahun 1996 Tentang Hak Guna Usaha, Hak Guna Bangunan dan Hak Pakai Atas Tanah.
Peraturan Pemerintah No. 24 Tahun 1997 Tentang Pendaftaran Tanah.
DOI:
10.24235/jm.v4i1.746
Article Metrics
Abstract view : 478 times
PDF - 521 times
Refbacks
There are currently no refbacks.
Al Mustashfa Indexed by: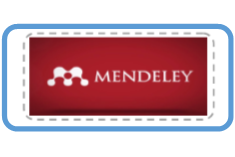 This work is licensed under a Creative Commons Attribution 4.0 International License.
View My Stats