Studi Institusi-Institusi Ekonomi Islam Internasional (Islamic Bank, Islamic Insurance)
Syukron Syukron
(1*)
,
(1)&nbspUniversitas Islam Negeri Syarif Hidayatullah Jakarta
(*) Corresponding Author
Abstract
Abstract
This study aims to find out insurance institutions and Islamic banks that cover the early history. This study is a literature review sourced from textbooks, articles, journals, and information related to the study theme. The practice of Islamic insurance begins with the opinion of the Muslim World League Islamic Jurisprudence Council, Mecca, Saudi Arabia, which approves cooperative insurance. In the last 30 years, the contract that is often used is the easy-granting contract and time, many insurance companies such as insurance companies in Sudan, namely Islamic Insurance Co. Ltd carries out insurance activities other than life insurance. Whereas in Islamic banking the Islamic commercial bank (Islamic Commercial Bank) was first established as the Dubai Islamic Bank which was founded in March 1975. Next in 1975, the Islamic bank of Dubai was established as a private business. In the case of Islamic banking products have differences and similarities in each country it is caused by certain factors such as the selection of schools such as the example of bai ad dayn on Islamic banking in Indonesia is not applied whereas in Islamic banking Malaysia is applied.
Keywords: Islamic Economy, Islamic Banking, and Islamic Insurance.
Abstrak
Studi ini bertujuan untuk mngetahui institusi asuransi dan bank Islam yang meliputi sejarah awal mulanya. Studi ini merupakan kajian literatur yang bersumber dari buku teks, artikel, jurnal dan informasi yang terkait dengan tema studi. Praktik asuransi Islami berawal pada pendapat Dewan Yurisprudensi Islam Liga Dunia Muslim, Mekkah, Arab Saudi, yang menyetujui adanya asuransi koperatif. Pada 30 tahun terakhir ini akad yang sering digunakan adalah akad mudaharabah dan wakalah, banyak perusaan asuransi seperti perusaaan asuransi di sudan yaitu Islamic Insurance Co. Ltd yang melakukan kegiatan asurani selain asuransi jiwa. Sedangkan dalam berbankan islam bank Islam komersial (Islamic Comersial Bank) pertama kali didirikan adalah Dubai Islamic Bank yang didirikan pada bulan Maret 1975. Berikutnya tahun 1975 berdiri bank Islam Dubai merupakan usaha swasta. Dalam hal produk perbankan syariah memiliki perbedaan dan persamaan di setiap negara hal itu disebabkan oleh faktor-fakto tertentu seperi pemilihan mazhab seperti contoh bai ad dayn pada perbankan syariah di Indonesia tidak diterapkan sedangkan dalam perbankan syaraih Malaysia diterapkan.
Kata Kunci: Ekonomi Islam, Perbankan Syariah, dan Asuransi Syariah.
References
Ghozali, Mohammad et al. "Perkembangan Bank Syariah di Asia Tenggara: Sebuah Kajian Historis", Falah: Jurnal Ekonomi Syariah, Vol. 4, No. 1 (Februari, 2019).
Andriansyah, Yuli. "Kinerja Keuangan Perbankan Syariah di Indonesia dan Kontribusinya bagi Pembangunan Nasional", La_Riba: Jurnal Ekonomi Islam, Vol. III, No. 2 (Desember, 2009).
Huda, Nurul dan Mohamad Heykal. Lembaga Keuangan Islam Tinjauan Teoritis dan Praktis. Jakarta: Kencana, 2010.
Armin, Abdullah. Meraih Berkah Melalui Asuransi Syariah. Jakarta: PT. Elex Media Komputindo, 2011.
Hadi, Syamsul. "Perbankan Islam Arab Saudi: Kemajuan yang Tertinggal", Jurnal CMES, Vol. VIII, No. 1 (Juni, 2015.
Arief, Abd. Salam. "Bank Islam: Suatu Alternatif Pemberdayaan Ekonomi Umat", Asy-Syir'ah: Jurnal Ilmu Syari'ah, No. 7 (2000).
Mairijani. "Analisis SWOT Perkembangan Bank Syariah di Negara-Negara Muslim", Jurnal Hukum Islam (JHI), Vol. 10, No. 1 (Juni, 2012).
Antonio, Muhammad Syafi'i. Bank Syariah: dari Teori ke Praktik. Jakarta: Gema Insani, 2007.
Rahman, Ahmad Tajudin Abdul. "Workings of an Islamic Bank Case Study of Bank Islam Malaysia Berhadthe Fourth International Conference on Islamic Economics, Banking and Finance Lough Borough", Seminar. Kualalumpur: United Kingdom, 2000.
Mannan, Muhammad A. Teori dan Praktek Ekonomi Islam, terj. Ali Hadi. Yogyakarta: PT. Dana Bhakti Wakaf, 1993.
Puspitasari, Novi. "Sejarah dan Perkembangan Asuransi Islam serta Perbedaannya dengan Asuransi Konvensional", JEAM, Vol. X, No. 1 (2011).
Qureshi, Asif Ahmed. "Analyzing The Sharia'h Compliant Issues Currently Faced by Islamic Insurance", Interdisciplinary Journal of Contemporary Research in Business, Vol. 3, No. 5 (September, 2011).
DOI:
10.24235/jm.v4i2.2424
Article Metrics
Abstract view : 89 times
PDF - 54 times
Refbacks
There are currently no refbacks.
Al Mustashfa Indexed by: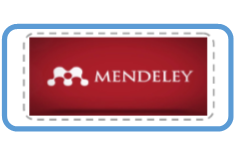 This work is licensed under a Creative Commons Attribution 4.0 International License.
View My Stats