PENGEMBANGAN PARIWISATA HALAL DI INDONESIA TINJAUAN ETIKA BISNIS ISLAM
Alvien Septian Haerisma
(1*)
,
(1)&nbsp
(*) Corresponding Author
Abstract
Abstract
Halal industry becomes a global trend and business opportunities in various countries. Halal industry brings benefits to the Indonesian economy in terms of products. The scope of the halal industry in the midst of today's global economy includes several aspects: Financial services industry, food and beverage industry, pharmaceutical and pharmaceutical industry, cosmetic beauty industry, hospitals and tourism industry, and fashion and lifestyle industries. Halal tourism market becomes the future of a nation's economic resources. The demand for world halal tourism shows positive growth so that all countries in the world must prepare their infrastructure and become business opportunity as foreign exchange of the country. Economic activity is time to incorporate ethical values in various business branches. There are five key axioms governing Islamic business ethics in it consisting of unity, balance and equilibrium, free will, and responsibility and benevolence. Islamic business ethics in the development of halal tourism in Indonesia has been done by the government, businessmen or managers of tourism or the wider community as consumers and other stakeholders.
Keywords: Halal Industry, Halal Tourism, and Islamic Business Ethics.
Abstrak
Industri halal menjadi tren global dan peluang bisnis diberbagai negara. Industri halal membawa kemanfaatan bagi perekonomian Indonesia dilihat dari sisi produk. Ruang lingkup industri halal di tengah perekonomian global saat ini mencangkup beberapa aspek, diantaranya: Industri pelayanan keuangan, industri makanan dan minuman, industri farmasi dan obat-obatan, industri kecantikan kosmetik, industri rumah sakit dan pariwisata, dan industri fashion dan lifestyles. Pasar pariwisata halal menjadi masa depan sumber ekonomi suatu bangsa. Permintaan pariwisata halal dunia menunjukkan pertumbuhan positif sehingga seluruh negara belahan dunia harus menyiapkan infrastrukturnya dan menjadi peluang bisnis sebagai devisa negara tersebut. Aktivitas ekonomi sudah saatnya untuk memasukkan nilai-nilai etik diberbagai cabang bisnis. Terdapat lima aksioma kunci mengatur etika bisnis Islami didalamnya terdiri: kesatuan (unity), keseimbangan dan kesejajaran (equilibrium), kehendak bebas (free will), dan tanggungjawab (responsibility) dan kebajikan (benevolence). Etika bisnis Islam dalam pengembangan pariwisata halal di Indonesia sudah dilakukan oleh pemerintah, pengusaha atau pengelola pariwisata atau juga masyarakat luas sebagai konsumen dan stakeholder lainnya.
Kata Kunci: Industri Halal, Pariwisata Halal, dan Etika Bisnis Islam.
References
DAFTAR PUSTAKA
Artikel dan Buku
Abdullah, Tazbir. "Memanfaatkan Momentum Tren Pariwisata Halal." Halal lifestyle & business, vol. 09, 2017, 34-37.
Abdullah Bin Muhammad Bin Abdurahman Bin Ishaq Al-Sheikh. Tafsir Ibnu Katsir. Bogor: Pustaka Imam Asy-Syafi'i, 2004.
Ahmed, S. Islam Basic Beliefs. Kuala Lumpur: A.S. Nordeen, 1999.
Al-Sakhin, Sayyid Muhammad (ed). Fiqhul Siyahah wa Safar. Cet.1. Beirut: Dar al-'Auliyâ', 2008.
Al-Tai, Hamid 'Abdul Nabi. Ushulul Sina 'ati Siyahah. Urdun: Al-warîq Li Nasr al-Taujî, 2006.
Andriani, Dini, dkk. "Kajian Pengembangan Wisata Syariah." Asdep Litbang Kebijakan Kepariwisataan, Kementerian Pariwisata, 2015.
Asyari, "Tantangan Wisata Halal Sumbar", Padang Ekspres, Selasa, 4 Oktober 2016.
Battour, Mohamed. "Halal Tourism is it Really Halal?," Paper presented at International Halal Tourism Congress" in Alanya-Turkey, April 07-09, 2017, 28.
Beekun, Rafik Issa. Islamic Business Ethics. Herndon: International Institute of Islamic Thought, 1997.
Bu'musyah, Hamidah. "Daur al-Qita' al-Siyâhi fî Tamwili al-Iqtisadi al-Watani Li Tahqiq al-Tanmiyah al-Mustadamah – Dirasah Halah al-Jazair." Tesis., Jami'ah Farhat 'Abbas, 2012.
Chanin, Oraphan, P. Sriprasert, H. Abd Rahman and M.S. Don, "Guidelines on Halal Tourism Management in the Andaman Sea Coast of Thailand", Journal of Economics: Business and Management, Vol.3, No. 8, August 2015: 791-794.
Dahlan, Abdul Azis (Ed). Ensiklopedi Hukum Islam. Jakarta: Ichtiar Baru van Hoeve,1996.
Firdausi, Izza, S.Marantika, Z.N.Firdaus, R.Sajidah. "Lombok: Halal Tourism as a New Indonesia Tourism Strategy," Paper presented at 4th International Conference on Humanities, Social Sciences and Education" in Dubai (UAE), March 13-14, 2017, 53-56.
Hashmi, Sohail H. (Ed). Etika Politik Islam: Civil Society, Pluralisme, dan Konflik. Jakarta: ICIP, 2005.
Irawan, Koko. "Potensi Objek Wisata Air Terjun Serdang Sebagai Daya Tarik Wisata Di Kabupaten Labuhan Batu Utara," dalam Kertas Karya Universitas Sumatera Utara: Program Pendidikan Non Gelar Pariwisata, 2010.
Ismail, Abdul Ghafar and Nor Azmidah Zali, "Ethics in Relation to Islamic Finance Activities", Paper presented at Islamic Research and Training Institute (IRTI) Working Paper Series, in Jeddah, April 3, 2014, 1–19.
Javadi, Mohsen. "Model Epistemology in Muslim Ethics," Journal of Religious Thought: A Quarterly of Shiraz University, No. 11, Summer 2004: 1-14.
Kamali, Mohammad Hashim. "Tourism and the Halal Industry: A Global Shariah Perspective," Paper presented at The World Islamic Tourism Forum 2011 in Kuala Lumpur, July 12-13, 2011, 455-473.
Kettani., "2010 world muslim population," Paper presented at Proceedings of the 8th Hawaii International Conference on Arts and Humanities, in Hawai, January, 2010, 1–61.
Kusumaningrum, Dian. "Persepsi Wisatawan Nusantara Terhadap Daya Tarik Wisata Di Kota Palembang." Tesis Magister., Universitas Gadjah Mada, 2009.
Mahmud, Hudail Muwaffiq. Al-siyahah wa Astathmar Daur al-Maraqid al-Muqaddasah fi Tahqiq Tanmiyah 'Umraniyah Mustadamah. ttp: Madinah Samira' Hâlah Dirasiyah, tth.
Majdi, Muhammad Zainul. "Menghadirkan Atmosfer Tanah Suci Selama Ramadhan di NTB." Halal lifestyle & business, vol.09, 2017, 21-23.
Mohammed, Jawed Akhtar, "Social Responsibility of Businesses: A Philosophical Framework in Islam," Paper presented at Proceedings of the 8th London Business Research Conference, in London, UK, 8 - 9 July, 2013, 1–28.
Naqvi, Syed Nawab Haidar. Ethics and Economics An Islamic Synthesis. London: The Islamic Foundation, 1981.
Nooh, Mohammad Noorizzuddin. "Entrepreneurship, Ethics and Religiosity". Journal of Business and Economic Policy, Vol. 2, No. 4 (December 2015): 175-178.
Rice, Gillian, "Islamic Ethics and the Implications for Business," Journal of Business Ethics, Vol. 18, Issue 4 (February 1999): 345-358.
Sahida, Wan, Wan Zulkifli S.A Rahman, K.W. Awang and Y.B. Che Man, "Developing the Framework for Halal Friendly Tourism in Malaysia," Medwell Journals: International Business Management 5, no. 6, 2011: 295-302.
Suma, M. Amin. Menggali Akar Mengurai Serat Ekonomi dan Keuangan Islam. Ciputat: Kholam Publishing, 2008.
Susamto, Akhmad Akbar. "Halal Industry as a New Source of Economic Growth." Paper presented at The International Seminar "Seizing Golden Opportunity of Global Halal Business" in Jakarta, 23 Mei 2017.
Yan, Lee Shi, N.A. Zahari, A.S. Ismail and N.M. Zain, "Halal Tourism: A New World For Tourism Industry," International Journal of Asian Social Science, Vol.7, No. 8, 2017, 643-657.
Internet
Asy-Syuyuthi, Jalaluddin dan Jallaluddin Muhammad Ibn Ahmad Al-Mahalliy. "Tafsir Jalalain". Pesantren Persatuan Islam 91 Tasikmalaya, versi 2.0 dalam http://myface-online.blogspot.com. Diakses 21 Januari 2010 M.
Jaelani, A. Halal tourism industry in Indonesia: Potential and prospects. MPRA Paper No. 76235. Germany: University Library of Munich, 2017. Diakses 17 Januari 2017. https://mpra.ub.unimuenchen.de/.
Prodjo, Wahyu Adityo. "Cara Indonesia Menjadi Destinasi Wisata Halal Terbaik di Indonesia". Kompas.com, diakses 04 Mei 2017. http://travel.kompas.com.
Widowati, Utami. Non Muslimpun Tersentuh Nilai Keadilan Ekonomi Syariah, diakses Kamis, 19 Oktober 2017, https://halallifestyle.id/halal-news.
Wonderfulllomboksumbawa, Peduli dengan Kemajuan Pariwisata Halal? Yuk Menangkan Indonesia pada WHTA 2016!, diakses 01 November 2016, https://www.wonderfullomboksumbawa.com.
https://www.bps.go.id
Peraturan Hukum di Indonesia
Perda Nusa Tenggara Barat No. 2 Tahun 2016 Tentang Pariwisata Halal.
UU RI No. 10 Tahun 2009 Tentang Pariwisataan.
DOI:
10.24235/jm.v3i2.3679
Article Metrics
Abstract view : 783 times
PDF - 400 times
Refbacks
There are currently no refbacks.
Al Mustashfa Indexed by: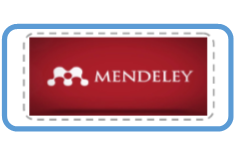 This work is licensed under a Creative Commons Attribution 4.0 International License.
View My Stats