MULTI LEVEL MARKETING PT. HARMONI DINAMIK INDONESIA CABANG CIREBON DALAM PERSPEKTIF HUKUM ISLAM DAN HUKUM POSITIF
Didi Sukardi
(1)
, Ubaidillah .
(2)
, Suci Maesaroh
(3*)
,
(1)&nbsp
(2)&nbsp
(3)&nbsp
(*) Corresponding Author
Abstract
Abstract
The era of globalization requires humans to follow the development of the era by facing various kinds of problems. One of them is in the world of economy, that is business. Islam as a universal religion certainly has its own solution for every problem that arises in the life of its people. One of the problems in the business world is the existence of a Multi-Level Marketing business, which currently causes a lot of controversy among the community and even religious leaders. This research uses a qualitative method with case study research. In this study used data collection techniques that include observation, in-depth interviews, and literature review. The results of this study include the system used by the company PT. Harmony Dynamic Indonesia is a pure network system of the sun, which in this system members are given the freedom to develop the network. Based on the fatwa on the guidance of direct selling tiered sharia that there are 12 criteria of the business of MultiLevel Marketing which according to sharia, researchers feel very sorry to have not certified sharia Multi Level Marketing at PT. Harmony Dynamic Indonesia, because of lack of awareness of the owners of stockists throughout Indonesia, given the good system, product and bonus distribution.
Keywords: Business Multi Level Marketing, Islamic Law and Positive Law.
Abstrak
Era globalisasi menuntut manusia untuk mengikuti perkembangan zaman dengan menghadapi berbagai macam permasalahan-permasalahnnya. Salah satunya ada pada dunia perekonomian, yaitu bisnis. Islam sebagai agama yang universal tentu memiliki solusi tersendiri bagi setiap permasalahan yang muncul di kehidupan umatnya. Salah satu permasalahan di dunia bisnis tersebut yaitu adanya bisnis Multi Level Marketing, yang saat ini banyak menimbulkan kontroversi di kalangan masyarakat bahkan pemuka agama. Penelitian ini menggunakan metode kualitatif dengan jenis penelitian studi kasus. Dalam penelitian ini digunakan teknik pengumpulan data yang meliputi observasi, wawancara mendalam, serta kajian literatur. Hasil dari penelitian ini antara lain; sistem yang digunakan oleh perusahaan PT. Harmoni Dinamik Indonesia ialah system network murni atau matahari, yang manadalam system ini anggota diberikan kebebasan untuk mengembangkan jaringannya. Berdasarkan fatwa tentang pedoman penjualan langsung berjenjang syariah bahwa terdapat 12 kriteria bisnis Multi Level Marketing yang sesuai syariah, peneliti merasa sangat menyayangkan dengan belum bersertifikasi syariahnya Multi Level Marketing di PT. Harmoni Dinamik Indonesia ini, karena kurang kesadaran dari para pemilik stokis di seluruh Indonesia ini, mengingat sudah baiknya sistem, produk dan pembagian bonusnya.
Kata Kunci:
Bisnis Multi Level Marketing, Hukum Islam dan Hukum Positif.
References
Agustianto. MLM dalam Perspektif Syari'ah, dalam www.iaei-pusat.org. Diakses pada tanggal 19 April 2017.
Departemen Agama RI. Al-Qur'an dan Terjemahnya. Bandung: Sinar Baru Algensindo, 2010.
Dewi, Gemala, Wirdyaningsih dan Yeni Salma Barlinti, Hukum Perikatan Islam di Indonesia. Jakarta: Kencana, 2006.
Fatwa DSN-MUI tentang 75 Pedoman Penjualan Langsung Berjenjang Sariah (PLBS), dalam www.dsnmui.or.id. Diakses pada tanggal 19 April 2017.
Harefa, Andreas. Multi Level Marketing. Jakarta: PT. Gramedia Pustaka Utama, 1999.
http://www.kemendag.go.id/undang-undang-no-7-tentangperdagangan. Diakses pada tanggal 19 April 2017.
Jauhari, Sofwan. MLM Syariah: Buku Wajib Wirausahawan Muslim Praktisi MLM Syariah. Jakarta: Mujaddidi Press, 2013.
Kuncoro, Anis Tyas. "Konsep Bisnis Multi Level Marketing Dalam Perspektif Ekonomi Syariah", Jurnal UNISSULA, Vol. XLV, No.119 (Nopember, 2009).
Muslich, Ahmad Wardi. Fiqh Muamalah. Jakarta: Amzah, 2013.
Sahrani, Sohari dan Ru'fah Abdullah. Fikih Muamalah. Bogor: Ghalia Indonesia, 2011.
Sudarto. Metodologi Penelitian Filsafat. Jakarta: Raja Grafindo Persada, 1995.
Sugiono. Memahami Penelitian Kualitatif. Bandung: Alfabeta, 2008.
Wahyudi, Firman. "Multi Level Marketing dalam kajian Fiq Muamalah", Jurnal Al-Banjari, Vol. 13, No. 2 (Desember, 2014).
www.eduspensia.id. Diakses pada tanggal 12 Februari 2018.
www.hdindonesia.com. Diakses pada tanggal 12 Februari 2017.
Yusuf, Ahmad Teguh Wibowo. Dialog MLM Syariah. Jakarta: Ahad-Net, 2002.
DOI:
10.24235/jm.v3i1.2939
Article Metrics
Abstract view : 640 times
PDF - 401 times
Refbacks
There are currently no refbacks.
Al Mustashfa Indexed by: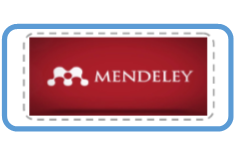 This work is licensed under a Creative Commons Attribution 4.0 International License.
View My Stats