Focus and Scope
The main aim of Indonesian Journal of Arabic Studies is to promote the study of Arabic language, literature, teaching and learning Arabic as foreign language through the publication of research articles. The scope of the research includes:
Arabic linguistics (Phonology, Morphology, Syntax And Semantic Of Arabic), Including – But not Limited to – Arabic Theoretical Linguistics, Arabic Historical Linguistics, Arabic Sociolinguistics, Pragmatics, Arabic Typology, Arabic Stylistics, Arabic Lexicography, Arabic Computational Linguistics, And Arabic Corpus.
Arabic Literature including Arabic Literary Theory, Arabic Literary History, Arabic Literary Criticism
Arabic applied linguistic, including Arabic language pedagogy, Arabic Teaching Curriculum, Arabic Teaching Material, Arabic Teaching Methods, Arabic Teaching Strategy, Arabic Teaching Media, Arabic Teaching Instructional Evaluation and Assessment, Arabic Teaching Technology, Information and Communication Technology for Arabic Teaching, Arabic for Specific Purposes,Arabic Second Language Acquisition, Arabic translation, Arabic language planning and policies.
Section Policies
Articles
| | | |
| --- | --- | --- |
| Open Submissions | Indexed | Peer Reviewed |
Book Review
| | | |
| --- | --- | --- |
| Open Submissions | Indexed | Peer Reviewed |
Peer Review Process
Indonesian Journal of Arabic Studies uses an online submission and review system. The submission and peer review of every article must be managed using this system and based on the following Peer Review Policy.
Manuscript articles that submit by online to Indonesian Journal of Arabic Studies will be checked by

 the 

board of editor regarding focus and scope, an article template, and plagiarism (max similarity 20%)
The manuscript that qualifies the focus and scope of the Indonesian Journal of Arabic Studies will be continued to the review process which, at least, will be reviewed by reviewers with double-blind review.
The Reviewing process will consider novelty, objectivity, method, scientific impact, conclusion, and references.
The reviewing process by

 the 

reviewer is done at least in four weeks.
The editor will make the final decision regarding the submission to the corresponding author based on the reviewer's recommendation.
Indonesian Journal of Arabic Studies Editorial Board shall protect the confidentiality of all material submitted to the journal and all communications with reviewers. 
Open Access Policy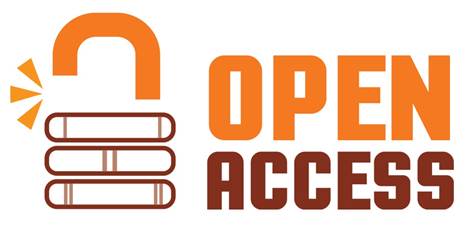 This journal provides immediate open access to its content on the principle that making research freely available to the public supports a greater global exchange of knowledge.
Benefits of open access for the author, include:
Free access for all users worldwide
Authors retain copyright to their work
Increased visibility and readership
Rapid publication
No spatial constraints
Archiving
This journal utilizes the LOCKSS system to create a distributed archiving system among participating libraries and permits those libraries to create permanent archives of the journal for purposes of preservation and restoration. More...
Plagiarism Check
Each articles entry will be carried out the screening process for plagiarism check using Turnitin and Premium Grammarly